I've seen sewing machines on American blogs which are aimed at kids size-wise but still operate much the same as an adult's machine and have looked for something similar in the UK over the last couple of years with no success. A few months ago however, I came across this at a newly opened John Lewis store not far from where we live: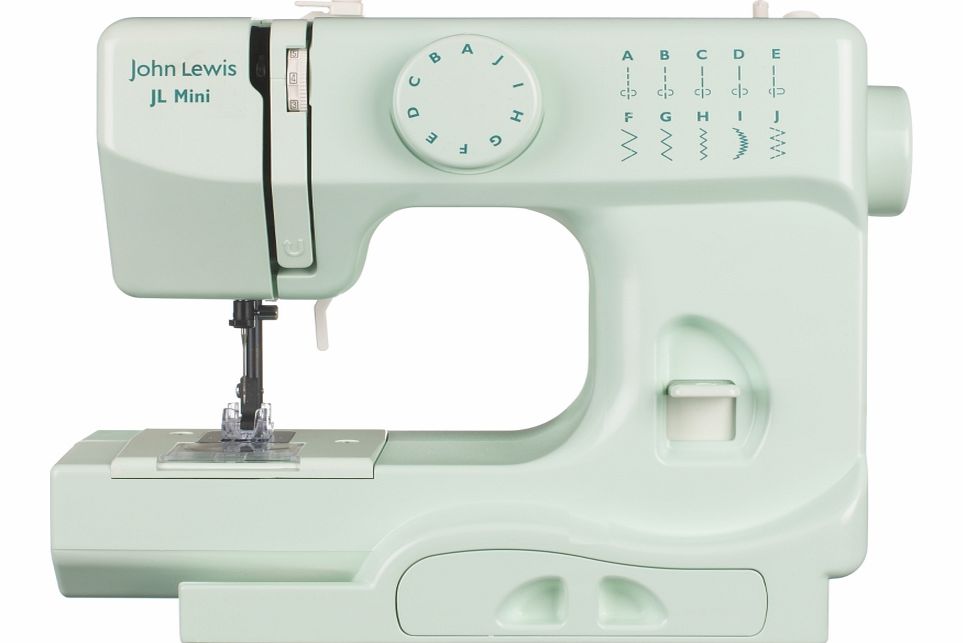 It was just what I've been looking for for Pinky and Perky and at £49.99 was something we could get them as a special shared present :-)
It comes in various colours - I've seen red, pink and purple in the store but other colours online as well. I chose the white one as I found the other colours in the store quite dark and as it doesn't have a built in light, I wanted it to reflect as much light as possible onto the fabric. It has a variety of stitches and 9 needle thread tensions, two needle positions and a reverse.
Very generously I was given a £10 Waitrose voucher by my mum a while back and as that can be used in John Lewis too, it brought the price down yet further, so without another thought, a sewing machine was purchased instead of Easter eggs and it was opened with much gusto last Sunday. It will far outlast any chocolate!
As the forecast for today was rain, rain and more rain I decided this was the day to have a go with the sewing machine, so Pinky and Perky took it out of its box and they chose some fabric which had been very generously given to them by my sister-in-law, and to her in turn by her mother-in-law (I can see a bit of a generational thing coming on here!). We looked at the instructions a lot and set it up without too many problems and then they made beanbags! Pinky in particular was absolutely thrilled with what she had achieved. And I was pleased we'd kept the out of date beans over the past years which I always knew would come in handy one day!
Cutting out templates.
The new machine ready for action!
Cutting fabric - child hands+adult scissors=hard work!
Placing the template on the fabric.
Ready to go!
Hand sewing the hole after turning right side out and filling with beans.
Perky showing side 1.
Perky showing side 2.
And here is Perky's beanbag ...
... in all its technicolour glory!
Pinky with side 1.
Pinky with side 2.
And a happy pink version ...
... for a very happy little girl!